Arvada Construction Dumpster Rentals
Construction Waste Disposal in Arvada -- A Simple Solution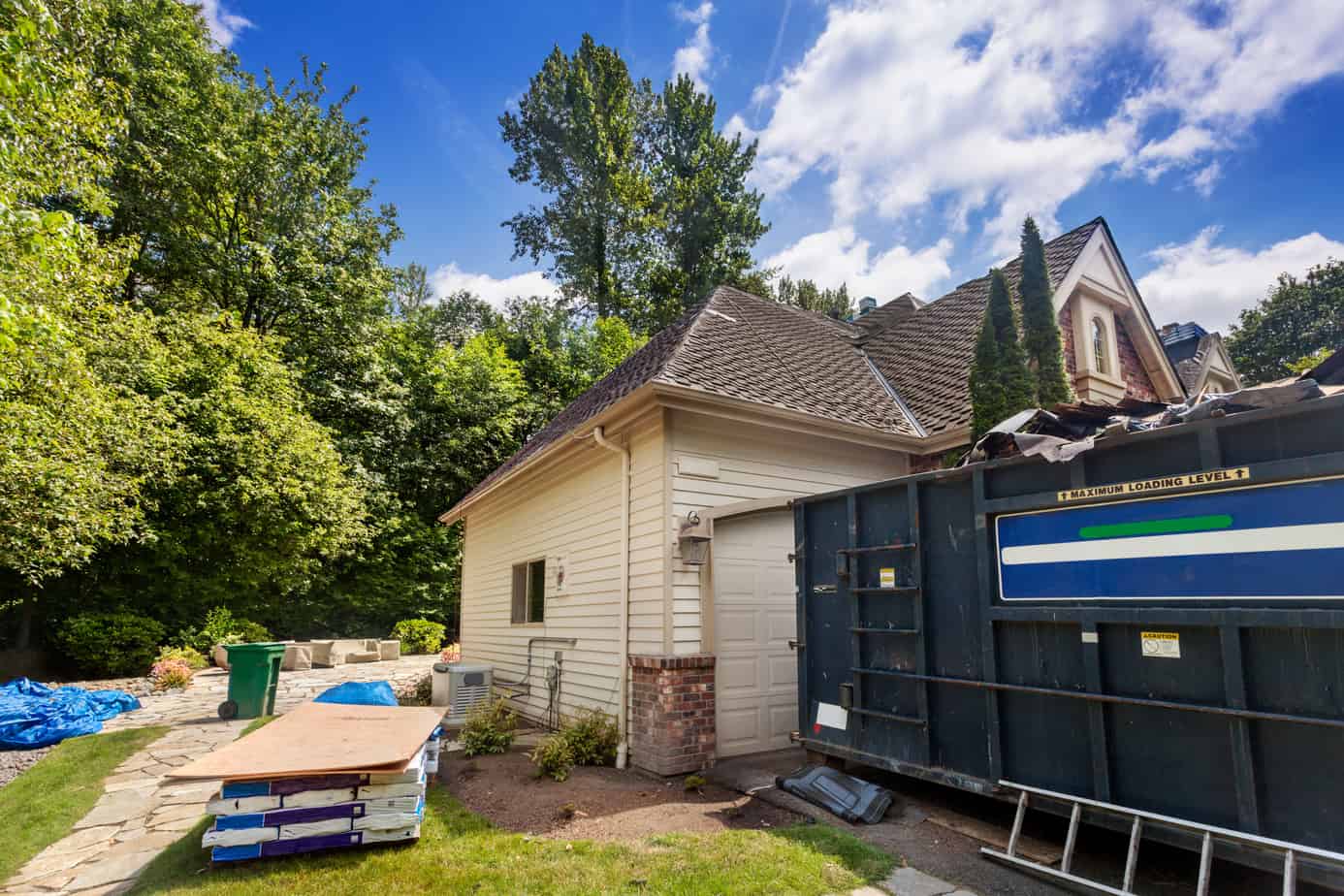 Big projects call for big construction dumpsters! Whether you're in the process of building, buying, fixing, or flipping a home, one by-product of any construction project is trash. Many times those standard 90-gallon toters just aren't big enough to handle all of the debris that can be generated in a remodel or renovation.  Alternative temporary waste management services, such as renting a dumpster for the duration of the project, will help ensure that you're not over-burdened with garbage once your project is complete.
The best solution to managing construction debris in Arvada, Colorado, is to rent a construction dumpster from Affordable Roll-Offs. Affordable Roll-Offs rents dumpsters in every size from 15 yards for small remodels and clean-outs to 40 yard dumpsters for more extensive projects. We rent dumpsters both short-term and long-term throughout the Denver Metro Area. Whatever your dumpster needs, we have you covered.
What Size Dumpster Do I Need?
You want to get the most for your money. When renting dumpsters, that means you need to know which size dumpster is best suited for your project. There is no point in renting a dumpster that is either too large or too small for your particular situation.
Dumpster sizes are measured in cubic yards. One cubic yard is 3′ long x 3′ wide by 3′ tall. A 30 yard dumpster has the capacity to hold up to 30 yards of waste when loaded level at the top. In comparison, a standard Ford F-150 pickup truck, fully loaded, can hold about 2.5 yards of waste.
Be aware that a cubic yard is measure of volume, not weight. If you expect your construction project to generate waste that is heavy (rock, concrete, sand, etc.), you may end up requiring a larger, sturdier dumpster. Check out the section on loading heavy materials on our FAQ page for more information.
If you are not able to make an estimate of the size dumpster you will need on your own, please feel free to call Affordable Roll-Offs at (303) 339-0293 before you rent a dumpster, or email us at Sales@affordablerolloffs.com. Our knowledgeable staff are happy to help with any dumpster question you may have.
Why We Love Arvada, Colorado
At Affordable Roll-Offs, we are proud of where we live and work, and with good reason. Along with 125 miles of trails for biking, hiking, and horseback riding, Arvada boasts an incredible 90 parks within the city limits. Arvada residents are also known for their sense of humor, playing host to the only "nationally sanctioned Cow Chip throw in Colorado". Yee haw!
Whether you're new to Arvada or a lifelong resident, we'd like to offer another taste of the reasons why we think Arvada, Colorado is pretty special:
Today in America - Arvada
Affordable Roll-Offs
4730 W 105th Dr Westminster CO 80031
(303) 339-0293